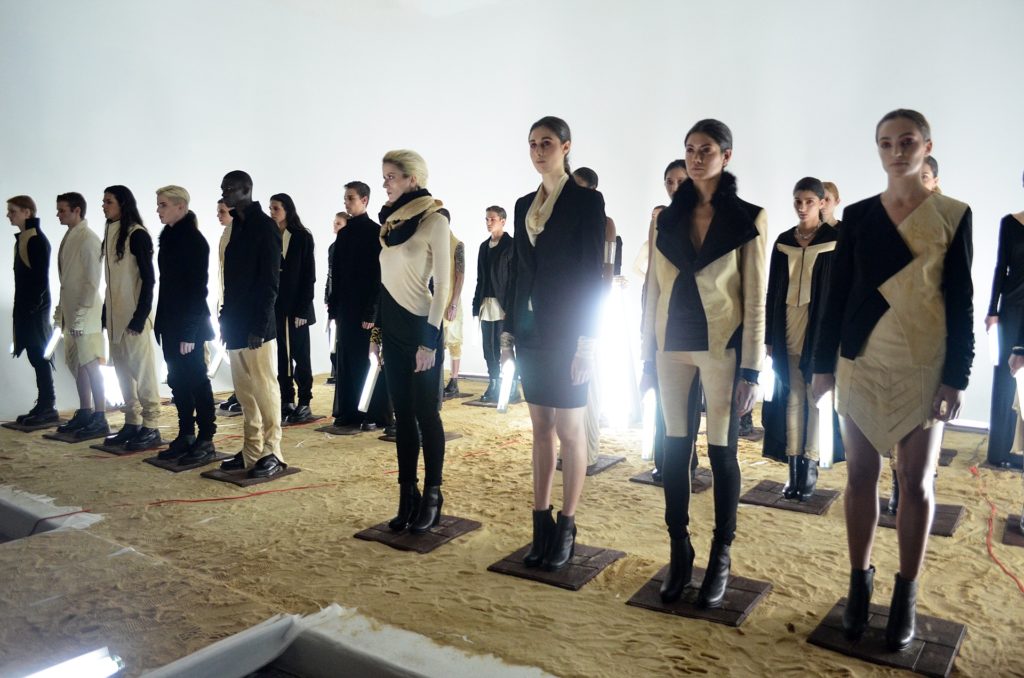 Fashion weeks need to stop
The London Fashion Week is supposed to start in a few days even if UK's Prime minister Boris Johnson recently strengthened the anti-Covid measures to slow the pandemic. But is it worth it? Fashion weeks need to evolve fast. To preserve the industry.
Gatherings of more than 6 people will no longer be possible in the UK amid fears of a new coronavirus wave. But some deep-rooted traditions -like the French 'rentrée littéraire' concept that we covered before- won't disappear like this. And the quite boring fashion weeks are resisting. It feels understandable at first. Only at first.
But if we look at it closely, why does it matter so much? Apart from the specific pandemic the world is currently living, customers are more and more willing to buy seasonless items. And those repetitive happy few events are no longer the exciting things they used to be. Not because people don't like fashion anymore. On the contrary, we feel an urge to dream again while the pandemic is still spreading everywhere, and clothing remains an essential part of how we entertain ourselves. In a certain sense.
Just because habits have changed. Our desires, also. And the way we shop and, at the end, buy things.
Late Karl Lagerfeld once said fashion had become some sort of cultural product, along with music, shows, books, and art generally speaking. And he was probably right. So why are we (still) treating fashion as a specific timely event? Why are why considering it should be talked about during a special period of time only? We're constantly listening to music, watching series and reading books. Right? And with the surge of streaming platforms, artists, e.g. musicians no longer drop new tracks at a specific moment -say, on fridays or saturdays like before. We want to be entertained every day, no matter the reason or, in our case, season. That's how it is.
We know social media changed quite a lot of things in the way we approach new sensations and trends. We're probably trusting more Instagram to discover up and coming labels or collections rather than magazines -even this amazingly good one we're writing on. Algorithms are not only a technical phenomenon, they're clearly having an impact -good or bad- on the way we buy and consume fashion. Since algorithms are some sort of democratic -in a technological way- understanding of what people want and like, fashion weeks now look old-fashioned… And we want to stay polite.
But who should care?
Any designer can nowadays launch a website in a few hours and start selling products directly to consumers. It may not be as glamorous as a 2-million dollars Chanel show. OK. But if people are still digging to learn about its last production, there's no valid reason to be scared. Isn't it?
However we must aknowledge fashion houses are not always fully equipped and staffed to implement bizarre things such as artificial intelligence into their brand strategies. As a matter of fact, Balenciaga is not Apple, and Gucci is not Netflix. They're not in the same business… but until when? If live shows and digital events become the new normal, they should not be treated solely as fashion brands, in the near future.
That could be the main concern for the fashion industry in 2020. Will it transform and evolve to take into account those new habits and technological transitions, or will it stick to the old model? For now, we see mixed decisions and strategies, and maybe that's for the best. Brands don't want their (rich) loyal customers to be too surprised as the older generations still adopt quite classical shopping behaviors. Well, it's certainly true.
But the industry could be a lot more innovative starting today. Because preserving an old model won't be enough in order to conquer new and younger audiences, who are crazy about technologies. And if those generations put all that energy into those tech stuffs, that should be for a reason.