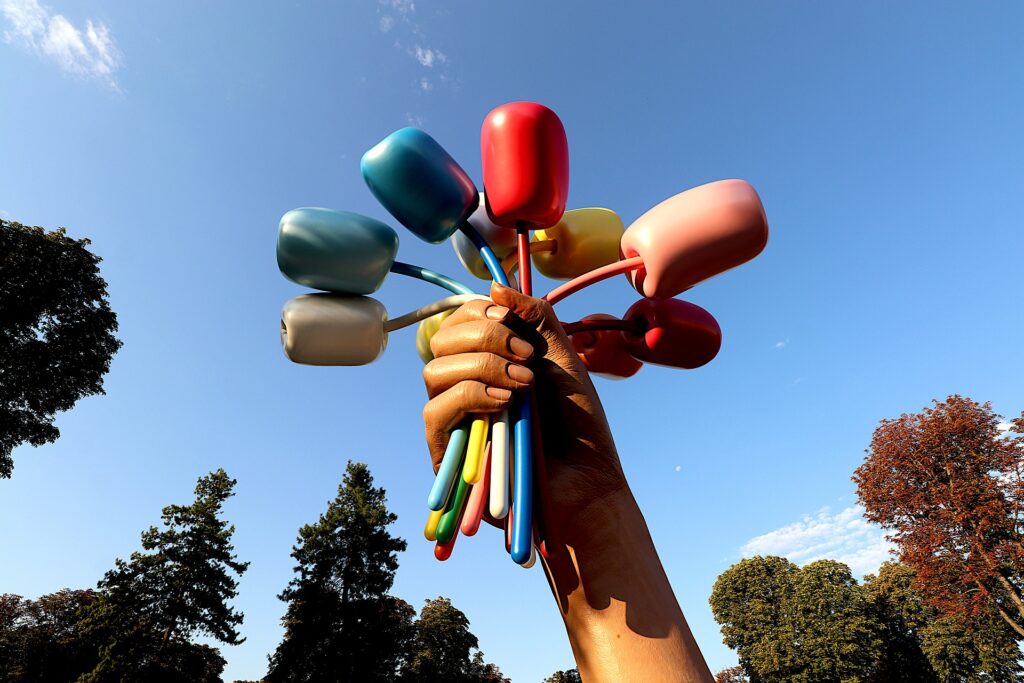 Could Jeff Koons make crypto art?
Love him or hate him, American Jeff Koons, now 65, is fascinating. And not only because his famous Rabbit sculpture was sold a couple of years ago for $91.1 million, the highest price ever paid for the work of a living artist. Could Koons make crypto now? Let's see.
When we think about contemporary art, especially the most famous living artists, we don't only see paintings or sculptures. We see money bills. Sorry. Interactions between the art market and speculation had been so strong the last few years, it would be massively dishonest to forget the new nature certain creations have acquired: they have become financial assets.
In this magazine, we try to celebrate culture in the broad sense, without too much bias. However, we also need to understand what's underneath the industry, and as for now, something extremely impressive is happening. This is crypto art.
While still a niche genre in the large art world, blockchain networks are now selling (or buying) a lot of those specific digital creations, as we write this article. And for some commentators, it could become a major phenomenon in the years to come.
Since the pandemic, many investors, especially young ones, were looking for assets to invest in. As a matter of fact, you'll find it difficult to meet someone under 30 who's not heard of Bitcoin, or who didn't think about investing in cryptocurrency, some day.
But what is crypto art, after all? While it can't be considered as a cryptocurrency of its own, the rise of Non-fungible tokens (NFTs), is being used to distribute digital art online. And there's not so many differences with Bitcoin, for instance. Except the fact crypto art is still attached to a specific artwork, or an art series.
If Warhol was still alive, would he make crypto art? And what about Jeff Koons? The question may not seem as stupid as it seemed a few years ago.