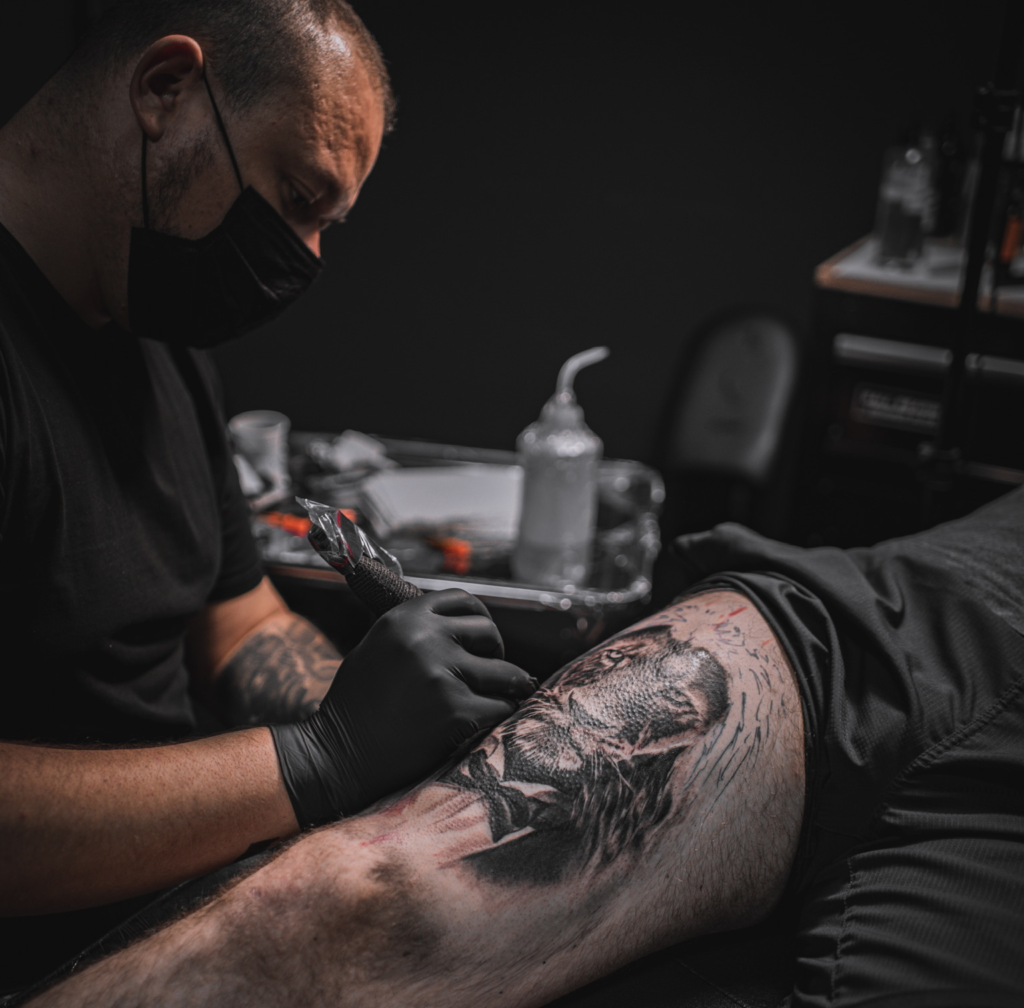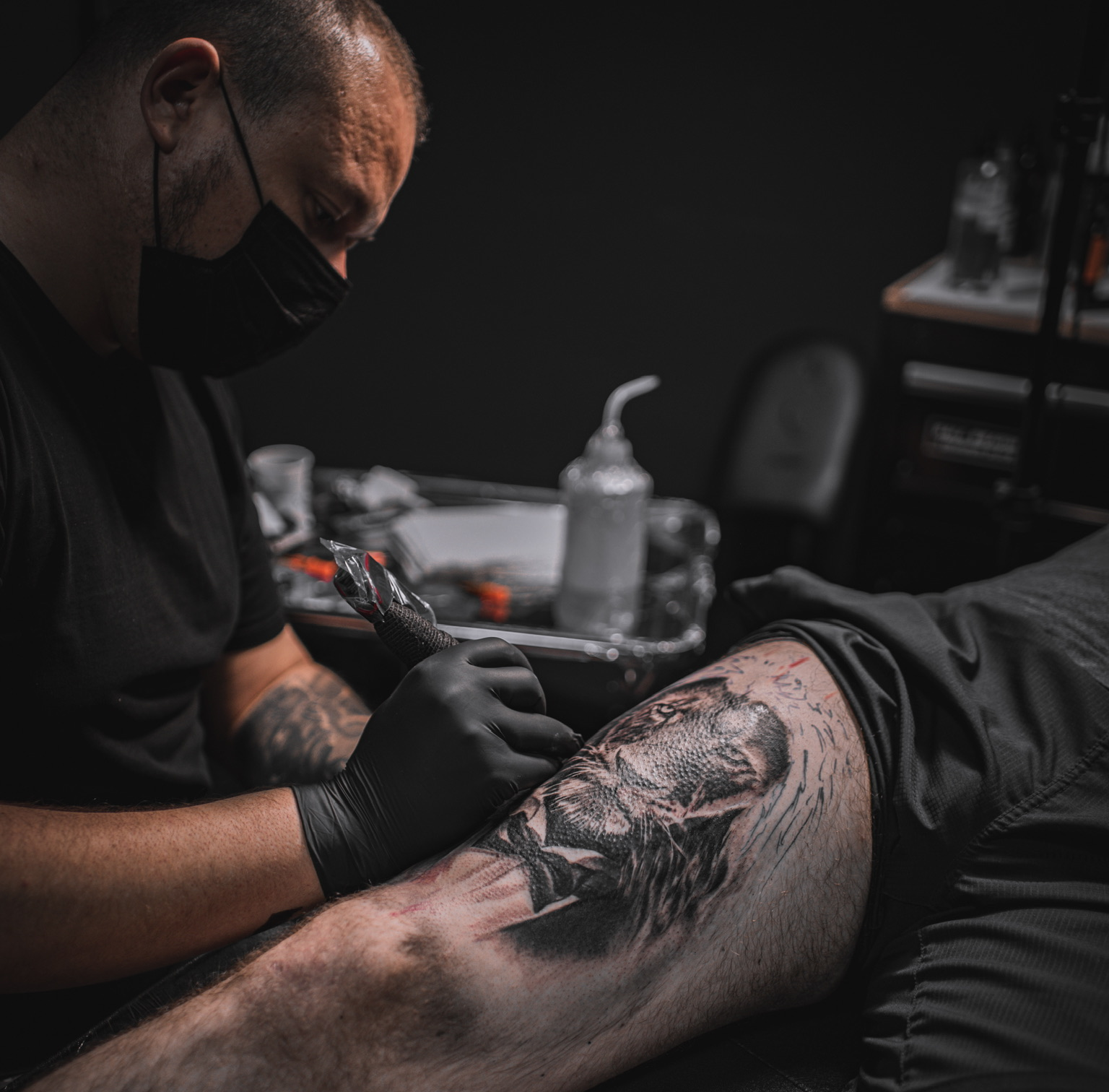 Fabiano Nogarolli makes it happen
Former Air Force corporal has turned into a successful artist. We had the opportunity to interview the Brazilian rising phenomenon who's disturbing the world of tattooing. Come into the fascinating life of Mr Fabiano Nogarolli, the man who makes it happen. Exclusively for Connan Press.
Connan Press: Hi Fabiano, what's up in Brazil? From what we heard on the news, the situation is still very serious there. How is it actually?
Fabiano Nogarolli: Unfortunately, yes, I have been out of Brazil for more than 2 years, I came to the USA to learn English, but I keep an eye on the news. Brazil is a very large country with several political problems which makes crisis management even more difficult. I hope all of this gets better as soon as possible.
C.P.: Your work as a tattoo artist is amazing… our team was very impressed. Can you tell us how you started in that business?
F.N.: Well, I started tattooing in 2016 but I was always into art. I had been doing my first sketches since I was 5 or 6 years old, and when I was about 12 years old I got a graffiti magazine from my brother, that's when I started to become interested in street art.
After that I diving into art and started to study drawing, many years later I saw my friends getting tattoos and several of them also encouraged me to start tattooing but for me that was something totally new and I didn't see a chance to have an artistic career as a tattoo artist, but around 2005 my friend from school got a tattoo on his arm of a Native American and that was so beautiful it completely changed my mind. He got a professional tattoo and I had never seen that in such good quality, so that's when I started to get even more interested in this realm.
In 2007 I bought a tattoo kit from my friend Kinder but I never used it, I sold it in 2015 for another friend and that's when I thought "what am I doing ?!" So I went after information, went to speak again with my friend who sold me the kit, went to visit several studios and started to immerse myself into art, it was in 2016, when I left the Air Force, I invited my friends and my brothers to be my guinea pigs!
I am very grateful to them because they were the ones who gave me all the support at the beginning of my career. After that I started to be sought after by more friends, and friends of friends, and then a few months later I opened a small studio inside a barber shop, and after a year my own tattoo shop.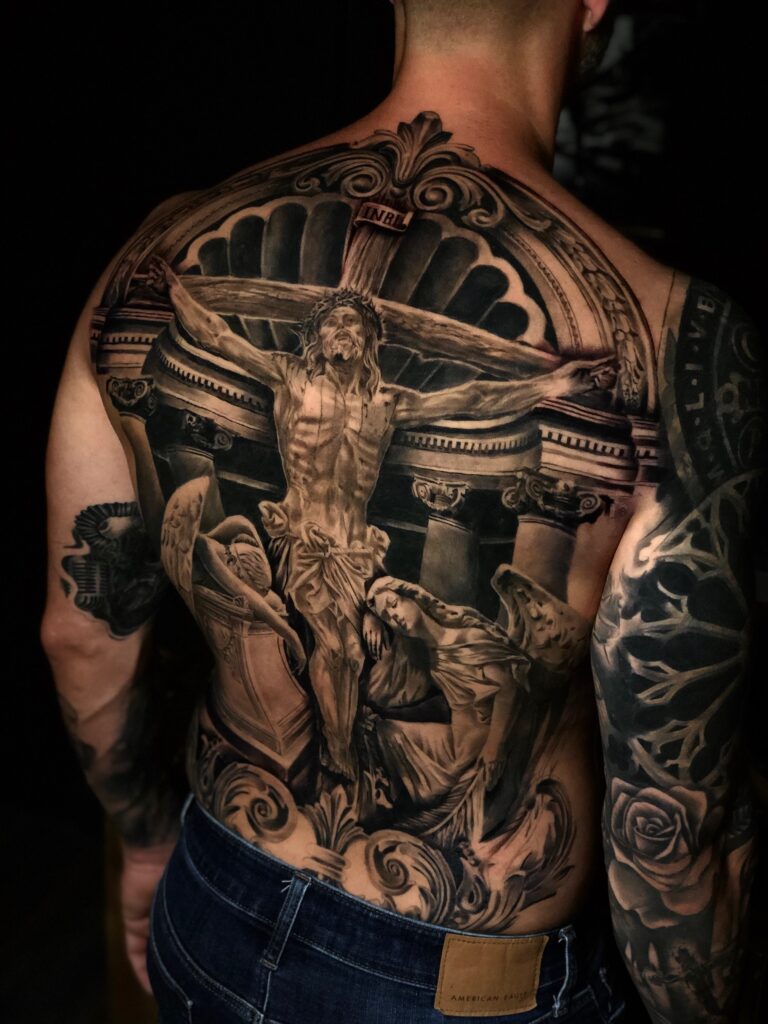 C.P.: What's your best memory when you were working as a military? Do you miss that life sometimes?
F.N.: I think the best moments were when I was with my friends in training and camping, in addition to experiencing totally new things I also counted on the friendship of all my colleagues and we went through this whole process together.
C.P.: Getting a tattoo can seem frightening for some people, how do you convince the most reluctant ones?
F.N.: People who come to me are really willing to get a tattoo no matter what. Of course, factors such as pain, budget and even the design influence in it, but almost 100% have already gone through a filter and are willing to go through this process, otherwise, if the customer has a lot of doubts and is not sure, I suggest that they wait, because it is a process of permanent body modification.
C.P.: What's your working process? Do you receive detailed specifications from your clients or do you also suggest some ideas from time to time?
F.N.: Yes, basically I collect their ideas and design an exclusive piece for them. The process is divided into three parts: consultation, project development and tattooing.
At the first moment I try to collect as much information as possible from my client and also to separate those who really seek to obtain art in my style and are willing to get a unique piece. In this step I also schedule the sessions and explain the step by step of the project to them.
Once this is done, I move on to the project development step. As these clients have already gone through a "filter" and normally they are open-minded to suggestions, I create a sketch based on their idea but with my style, I always take into account several factors such as body anatomy, fluidity of the piece and quality of images. After they approve the sketch I move on to the final part, which is the final drawing. After that just tattoo!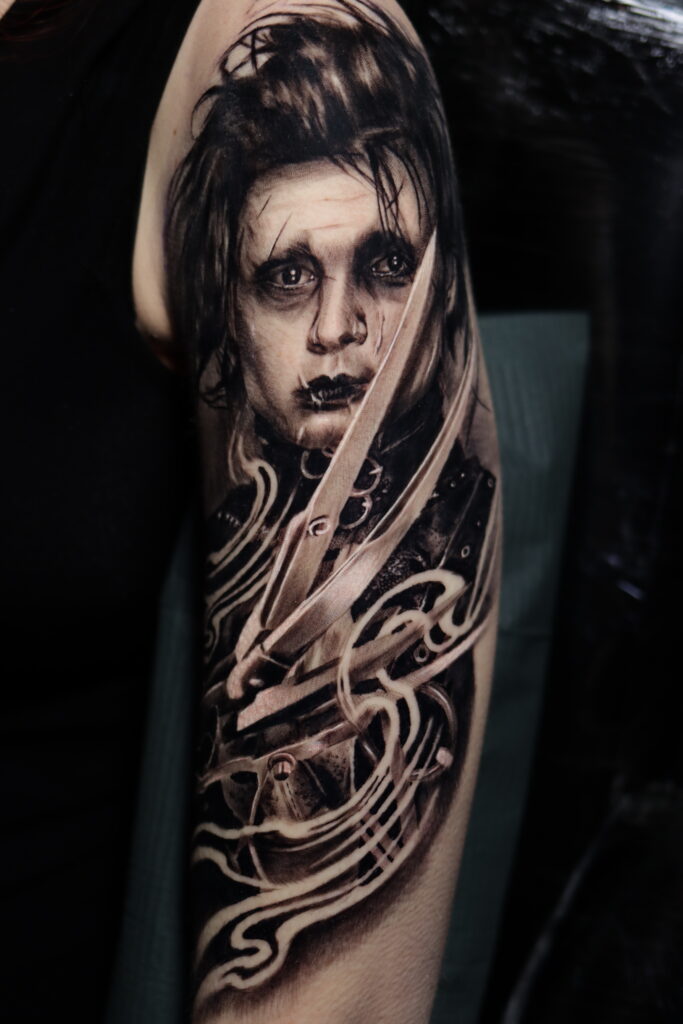 C.P.: Being a tattoo artist looks great, but how can you become one? Do you need to go to a specific school?
F.N.: There are several courses and even schools specializing in this, and this is a great start because you have the guidance of a professional who has gone through different situations in their career and can pass on all this knowledge to you quickly. Of course, to become a good professional you have to practice a lot, but a course will save you time and avoid making mistakes, which in our area can cause a lot of headaches.
Another way to start this career is to enter a tattoo shop as an apprentice, there you will have the opportunity to learn from your tutors and also experience the routine as a tattoo artist.
C.P.: What's your most loved work so far? The one you're really proud of?
F.N.: I believe that a full back piece I did, with Jesus and anger is one of my favorite one, it took around 75 hours and a lot of work to do it.
C.P.: What about your fees and the way we can book a tattoo session with you? Do you accept foreign clients by any chance?
F.N.: I am currently in the United States and I am not tattooing, I came here to study English and learn about American culture, I have already brought some clients that I tattooed in Brazil to participate in some conventions here, which I was awarded in two of them -one as the 2nd place of best small black and gray tattoo in Jacksonville Florida and another as 3rd place in the best large black and gray tattoo in Atlanta-GA.
These awards were very important to me, because even though they were made a few years ago, they are still works that attract attention and have an international level of quality.
You can follow the awesome Fabiano on Instagram.