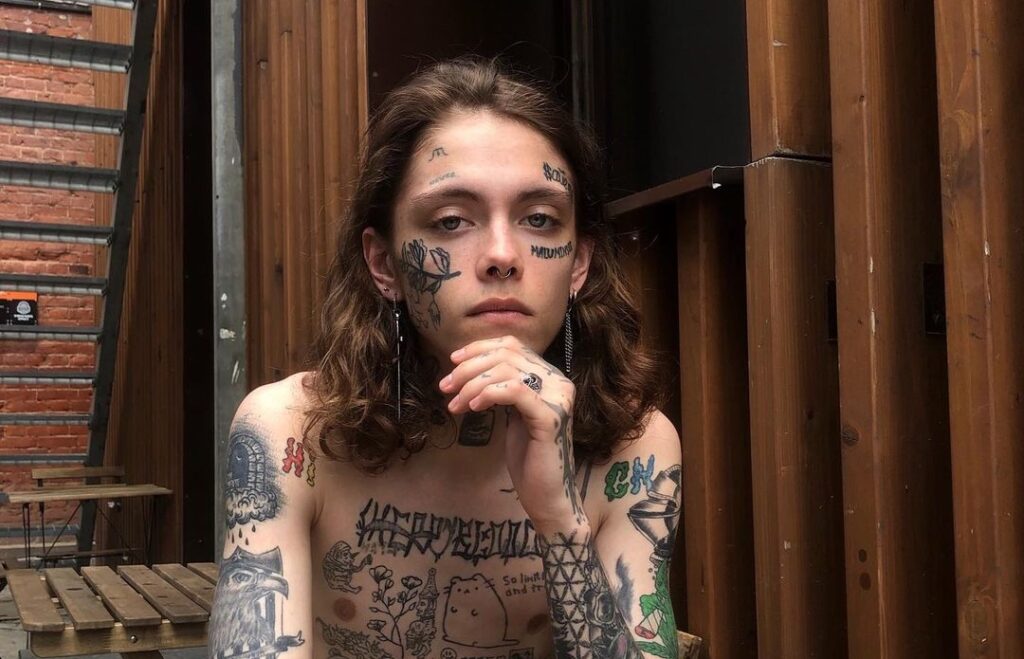 Vladislav Shebelik Confidential
You love music and fashion? You're tired of stereotyped talent with boring smiles? You noticed that new European vibe when it comes to culture and underground stuff? Please welcome radical Vladislav Shebelik, aka Maluminsee.
When we discovered Vlad on Instagram, it was a shock. And we immediately thought it was as good -or even better- as Russian star Sasha Trautvein. The look, the tattoos… except Vladislav is, as for us, a bit more radical, with a unique style.
We had the opportunity to interview the young musician and singer. Exclusively for Connan Press.
Connan Press: You're a singer and model from Russia. Where did you grow up exactly?
Vladislav Shebelik: I was born and I grew up in Angarsk, not far from Lake Baikal. I became a model by accident, I would say, when I received an invitation from the director of a model agency. However, I'm not willing to become a professional model currently. I'm a singer and musician, that's what I do.

C.P.: When did you start your artistic career and why did you make this choice?
V.S.: Back when I was 17, it was a really tough period for me psychologically speaking. I was struggling in life because of some dramatic events that were happening around me, and I was looking for a way to express my feelings. To cope with it, I chose music!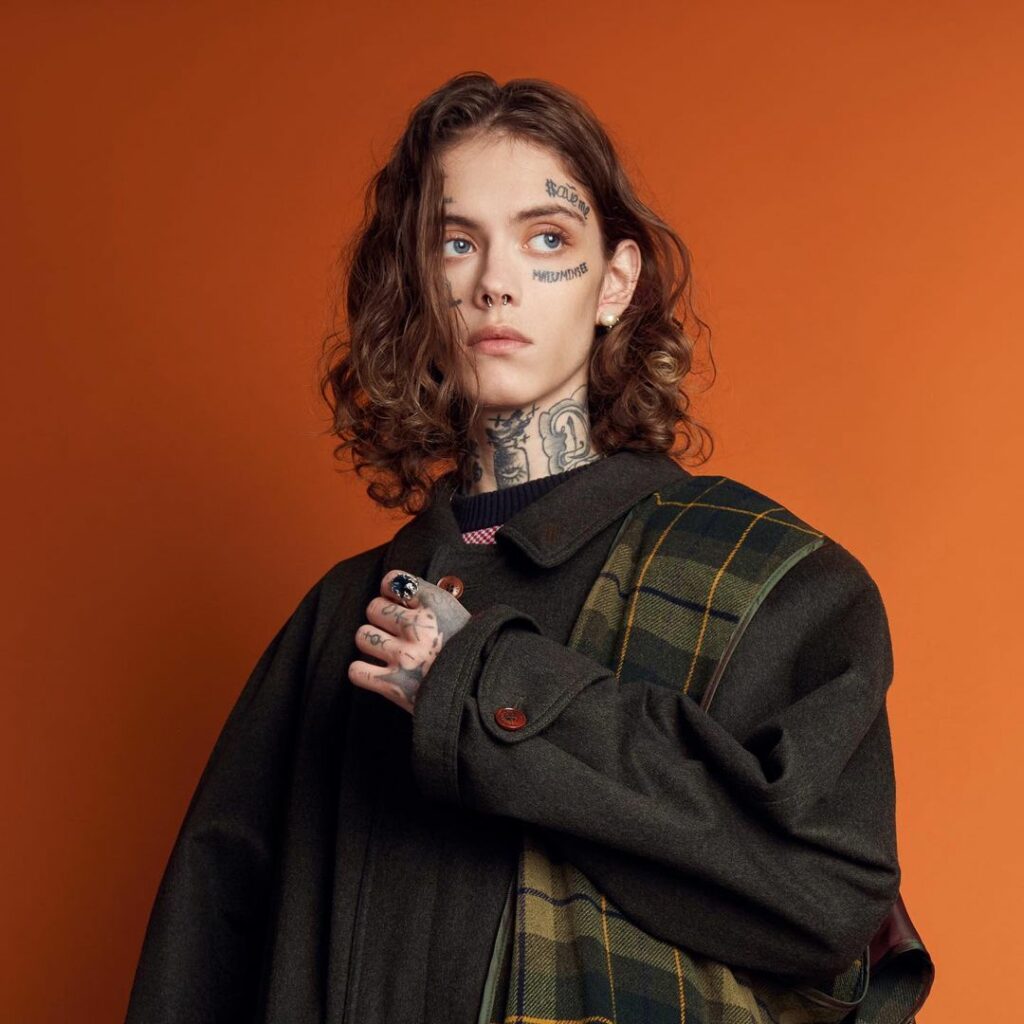 C.P.: Your look is strong and original. How did you build this public image?
V.S.: I would like to thank my mother and my father for the genes I received from them. Also, tattoos are pretty important for me. I got my first one when I was 16. At this age, I was not thinking about the public image I was creating. I just wanted to fulfill my desire.

C.P.: You seem to adopt some sort of androgynous look, do you consider yourself as queer in some way?
V.S.: I would not say my appearance is androgynous really, even if many people think that way. I do believe long hair with a delicate face and fine features produce this effect. But I don't do anything particular to look like this.

C.P.: What's the message you want to express to the ones that follow your work?
V.S.: I'm trying to write songs that are emotionally strong, and I want to stay away from material possessions and that competitive spirit about who's the coolest one, or things like that. I suppose these are some of the values contained in my message.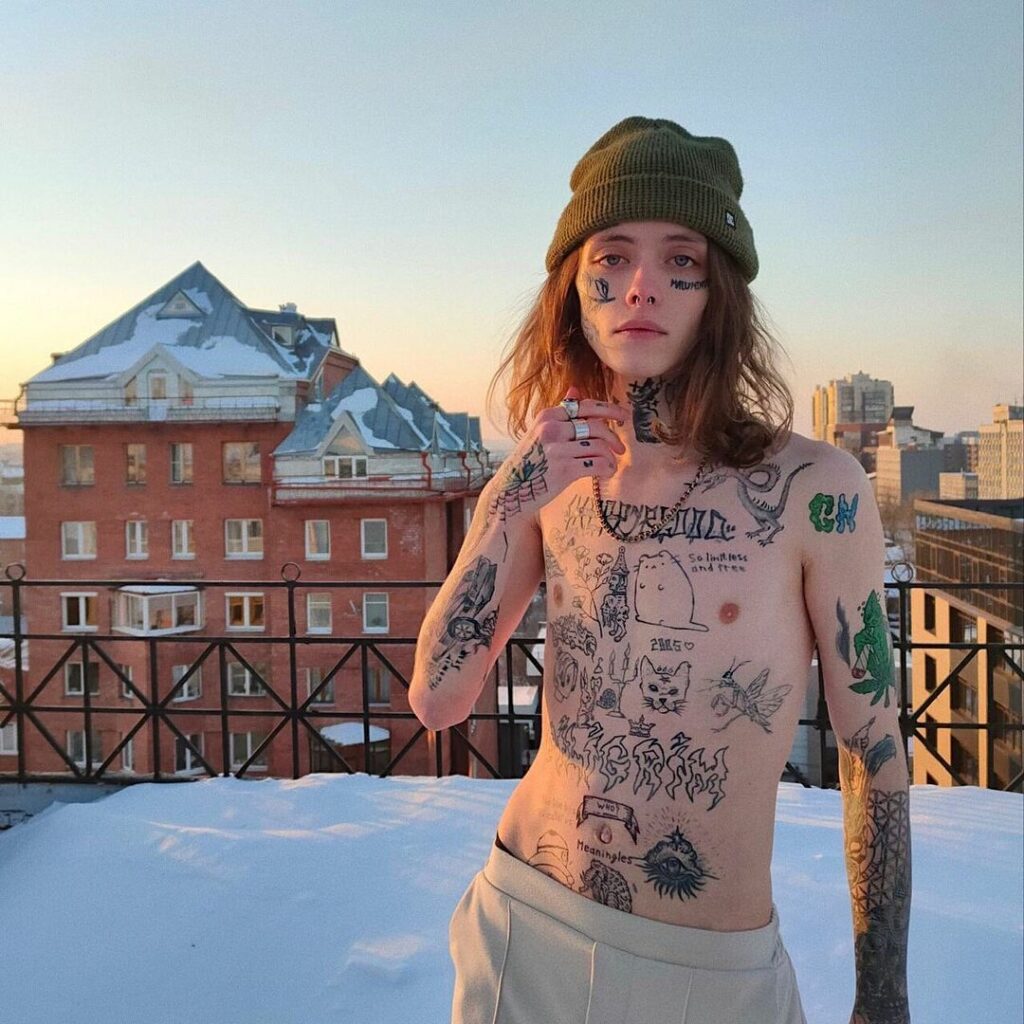 C.P.: What are your projects for the coming months? Some collaborations with brands maybe?
V.S.: I am very selective when I collaborate with brands now. I recently joined the team of a Russian clothing label because I see a lot of potential in it.

C.P.: Which artists had an influence on your work?
V.S.: Jim Morrison, with his poems and his magical voice, and Abba with their adorable love songs.

C.P.: The tone of your Instagram account is unorthodox, especially from a Western culture point of view. Do you consider yourself as being on the margins in some way?
V.S.: I never compare with Western public figures. My pictures show a small part of the state of mind and environment of a little Siberian city, which are pretty different from what we can see in the US or Western Europe. We are all different and that's what is cool. I never had the feeling I was considered as a pariah within the media system.
Follow Vladislav on Instagram.