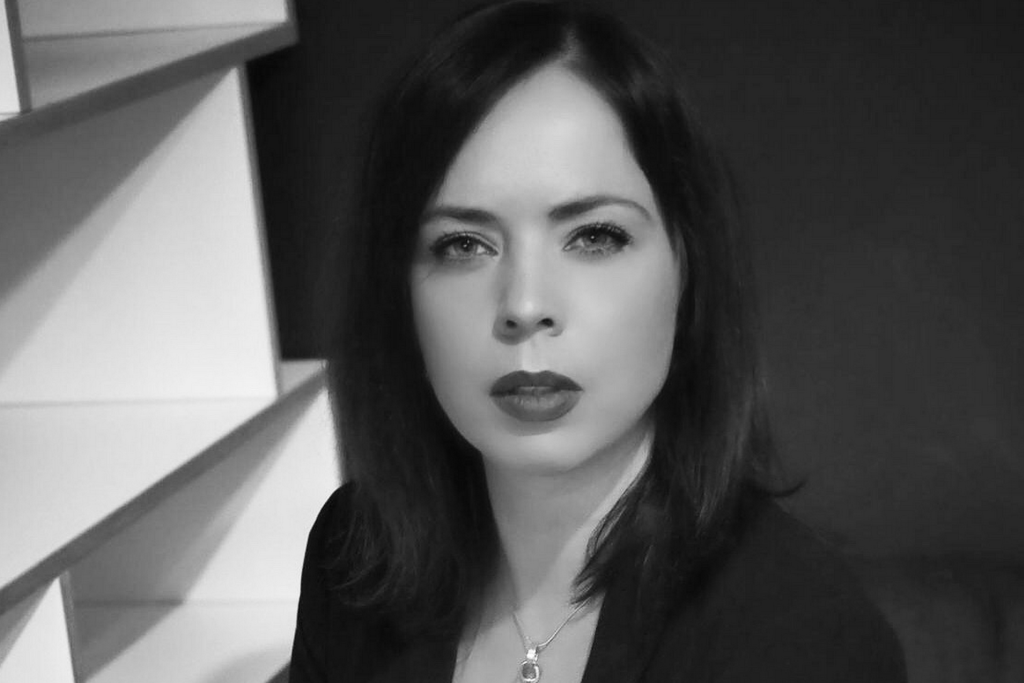 The many faces of Veronika Esslinger
Young actress and film director Veronika Esslinger striked our editorial team as being a great and romantic emerging talent. We had the opportunity to interview the Russia-born woman who's currently studying at the New York Film Academy in Los Angeles. Exclusively for Connan Press.
Veronika was born in Novosibirsk, Russia, then moved to Germany when she was five years old, and grew up there. She recently published the book "The Script of Your Life", both in English and German. Aside from her publishing work, she was lucky enough to be on set with major personalities from whom she learnt a lot for her own career as an actress. She had the ability to embody complex figures, while studying the basics of Lee Strasberg's Method acting technique.
Esslinger's book is about which role, or script you create for your own life, and whether you live according to it, despite the obstacles. It is about making smart decisions, when possible, overcoming the inner pain, and making dreams come true. "The Script of Your Life" also tells a powerful love story, which takes place in three different time intervals and cities.
Connan Press: Hi Veronika, you currently live in LA, how life is there at the moment? Did the pandemic suspend all film projects?
Veronika Esslinger: At the moment, Los Angeles is a bit different from what we know it to be, it has become quieter and you have more time to do things for which you would otherwise have no time. But it's still very fast-paced. At the moment, the film industry is of course very affected, especially in California.
C.P.: You grew up in Germany, but you were born in Russia. And now you're in the US. Do you speak those three languages then, fluently?
V.E.: Yes, I speak German, Russian and English fluently.
C.P.: Our world is not doing well economically, politically, and ecologically. Do you think the new American government will improve the global situation?
V.E.: I very much wish that the new government can improve the situation in America and I firmly believe in it.
C.P.: Being an actor is hard. Do you think being an actress is even harder?
V.E.: I think there is no difference, the job is a challenge whether for an actor or an actress.
C.P.: You have many talents. Acting, writing… Did you also direct some of your own projects? Is that a new goal, maybe?
V.E.: Thank you very much, yes I have just shot my short film in Los Angeles which I wrote and directed, called "the Otherside". It is a psycho thriller. I'm happy because I got an award for it. Yes, I would like to make a movie out of it.
C.P.: When we discussed about your book, you told us you'd like to adapt it into a feature film one day. What would be your dream director to work on this?
V.E.: The scenario and the vision I have for the movie of my book "The Script of Your Life" would be my dream director Baz Luhrman. For "the Otherside", I would say Quentin Tarantino.
C.P.: What's your favorite German movie, and why?
V.E.: My favorite German movie is, "Keinohrhasen" by Til Schweiger. Why I love it? Because it is so funny and entertaining at the same time. I love the feeling it conveys and of course the actors.

What else? Esslinger has three exciting new projects in the pipeline: a genre fantasy film, a crime-based TV Series, and a dramatic TV Series. She's also currently writing what should be a thriller for her next book. To be continued!
Follow Veronika on social media: