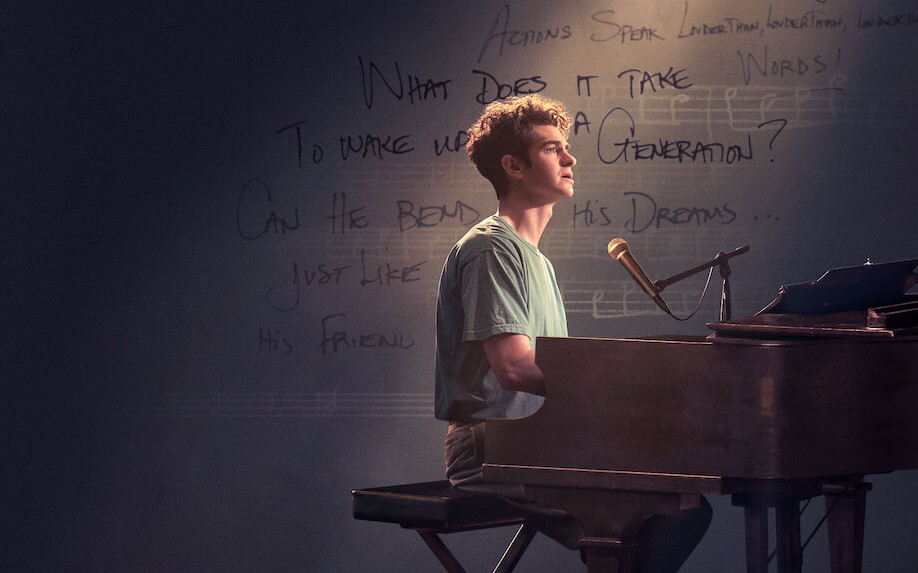 Jonathan Larson: the musical of a failure
In 2021, we were gifted with Tick, tick… Boom (Netflix), the musical story of the biggest failure in the career of one of Broadway's legendary writers: Jonathan Larson (and the loss of possibly one of the biggest never-produced musical masterpieces!)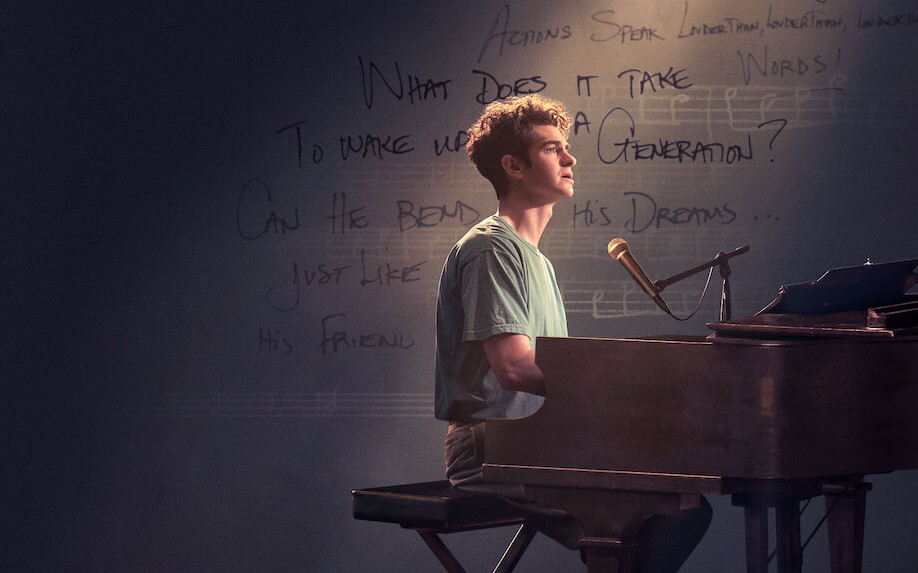 An "original, dystopian rock musical, that I have spent the last eight years of my life writing… and rewriting, and rewriting.". That's how Jonathan Larson (Andrew Garfield), defines Superbia, his first musical that would never come into existence. And what a loss!
Superbia. The work of (almost) a lifetime. A masterpiece that would never come to be.
At first, Larson wanted to adapt George Orwell's 1984, but because he couldn't manage to secure the rights for an adaptation, his story evolved, it changed. Superbia is science-fiction. It is a satire of the way the world was evolving, through the eyes of Jonathan. And it's wrapped in rock music.
The story depicts a civilization devoid of emotions from birth, a civilization of people glued to their screens (the OUTs), watching the wonderful, scripted lives of the most influential people (the INs), just like TV shows, or better: Instagram (or Tiktok, or YouTube, or… yeah, social networks in general!).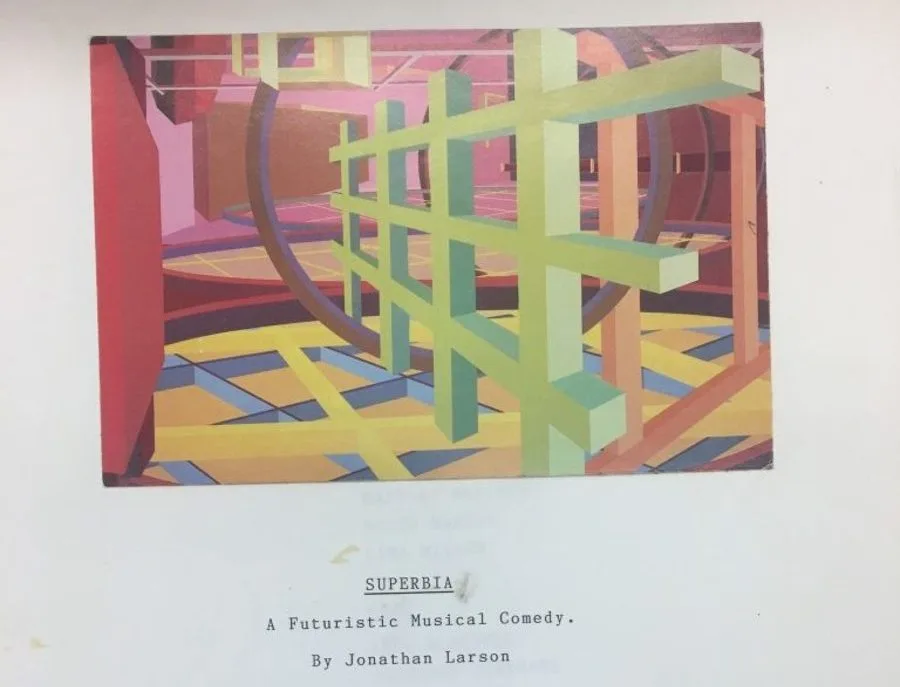 In Superbia, we were supposed to follow Josh (an OUT), born with a defect that enabled him to keep his emotions, and thus going on a quest to wake up the rest of the society he lives in (his family included). After he discovers a music box that has the power to give people emotions, Josh meets Elizabeth, an IN who convinces him to spread the power of the music box.
In order to succeed, Josh must resist the temptation of fame as he arrives in INCITY, where all the INs live.
With a plot worthy of a Black Mirror episode, and themes that may remind you of Alita: Battle Angel (2019), Ready Player One (2018), The Truman Show (1998), and even Zardoz (Yeah, even the weird 1974 movie featuring Sean Connery's bright red briefs!), Superbia was a masterpiece waiting to happen. And it didn't.
While the Superbia workshop was a complete success, praised by every person that got to see it (even Steven Sondheim, a legend of Broadway), no one wanted to take the risk to produce the futuristic musical.
~~~~~~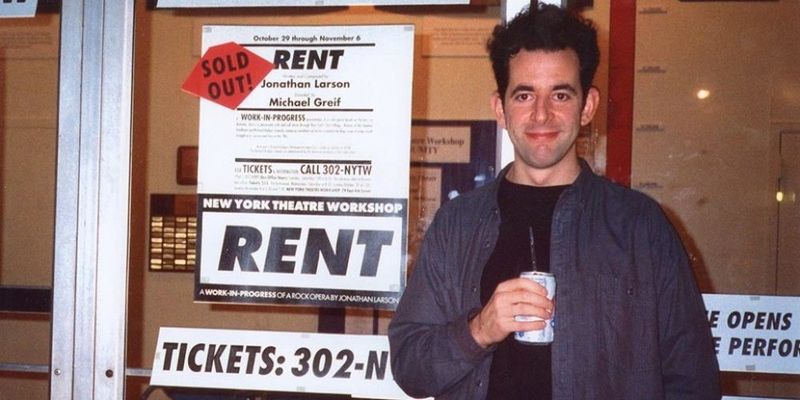 "You start writing the next one

And after you finish that one, you start on the next. And on and on, and that's what it is to be a writer, honey. You just keep throwing them against the wall and hoping against hope that eventually, something sticks. […] On the next one, maybe try writing about what you know."

Rosa Stevens/Judith Light, Tick, tick… Boom!, 2021
Jonathan would listen to his agent, Rosa Stevens (Judith Light), in the end, and from his next work came Tick, tick…Boom!. And after that Rent, the show that, in 1996, would revolutionise musical theatre, staying on Broadway for the next 12 years. And Jonathan Larson would never see his success, dying prematurely the night before the off-Broadway premiere of his most famous work.
With Tick, tick… Boom! (2021), Lin-Manuel Miranda – who, after his 2015 masterpiece Hamilton, has also seen his first-ever success, In The Heights, coming to the big screen in the summer of 2021 – signs a literal love letter to musicals, and gives a joyful, lively, and moving tribute to Jonathan Larson, a man whose name may not be the best known (but still legendary among fans of musicals), but who revolutionised Broadway with his work.
If you want to get a glimpse of what Superbia could have been, you can :
-watch Lin-Manuel Miranda's Tick, tick… Boom! on Netflix
-listen to the few songs from the musical that were recorded and are available on Spotify: https://open.spotify.com/playlist/673HK7InveOdAVivuSqLmA