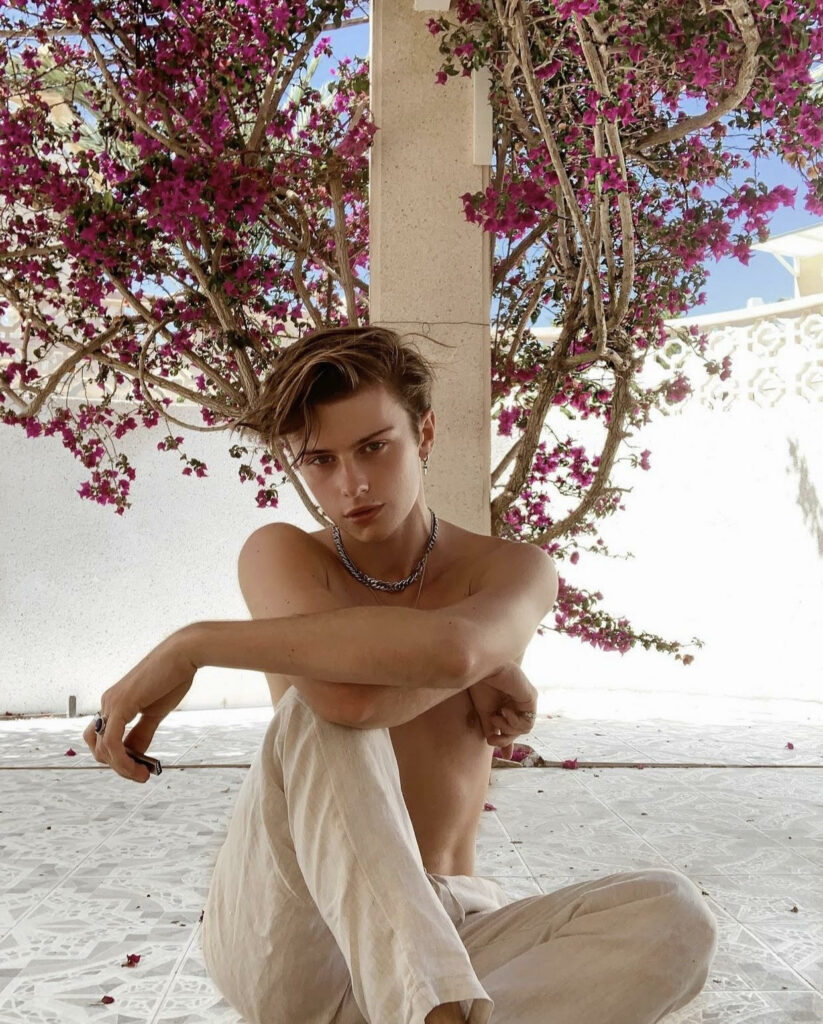 Young English artist and influencer Ben Cameron may have multiple talents. Except one of them is at the very top of the list: bringing joy and warm vibes to our apocalyptic present.
2021 summer season probably seems frustrating for most of us: less parties, less vacation, less real-life events. But we can still count on some people to make our time more intense every single day. Like Ben. Cameron.
Read his exclusive interview for Connan Press.
Connan Press: Hi Ben! You're an artist and influencer from the UK. Where did you grow up exactly?
Ben Cameron: I grew up in the city of Coventry, UK, in a terraced house with my mum (Sharon Cameron), dad (Ian Cameron) and my older sister (Chloe Cameron).

C.P.: When did you start your professional career and do you remember why did you make this choice?
B.C.: From around the age of 6 I knew exactly what I wanted to do with my life and that was to sing, act and dance. I would perform in my front garden for the whole street to hear me, I loved the attention! My mum eventually put me into a singing and dance group that happened every Saturday for young kids, and I loved it. At age 9 I auditioned for another theatre group (YOG) which put on amateur shows but at professional standards. Whilst I attended YOG I had heard about these private boarding schools that train students at a professional level.
I auditioned for The Hammond School in Chester and got accepted with funding also. I graduated at age 16 with a singing diploma, after auditioning for 4 theatre colleges and being offered a place at all of them, I finally made the decision to attend Laine Theatre Arts College in Epsom, Surrey. After training there for three years I eventually graduated with a distinction in my Level 6 Diploma and was offered a job to perform on a Carnival Cruise Line for 8 months. This was my first professional job outside of college.
Even though I had learnt a lot within those 6 months on the cruise ship, travelling around Mexico, California and Hawaii, I knew that it wasn't the right job for me. Right now a have an agent who is great and is helping me get auditions and opportunities I have always dreamed about.

C.P.: Your look is elegant and also a bit sexy. How did you build this public image and for which reasons?
B.C.: Thank your the compliment! I have always loved taking selfies and being in-front of the camera, I grew up in the Tumblr era so me and my friends would have little photo shoots in the boarding house and try our best to be "Tumblr boys". It wasn't until I worked on the cruise ship when my Instagram following blew up, I was on these amazing beaches almost everyday so I took advantage of that and started posting pictures of myself topless on beaches.
This attracted a lot of queer LGBT+ followers which was great and at that time I thought it could help showcase my singing to a big audience. Even though Instagram has given me a lot of opportunities and connections to other creators, a lot of my followers are not interested in my singing and just want to see topless pics, which is frustrating!! So right now I want to focus on shifting my Instagram image from half naked pics to what I actually love which is singing and being creative.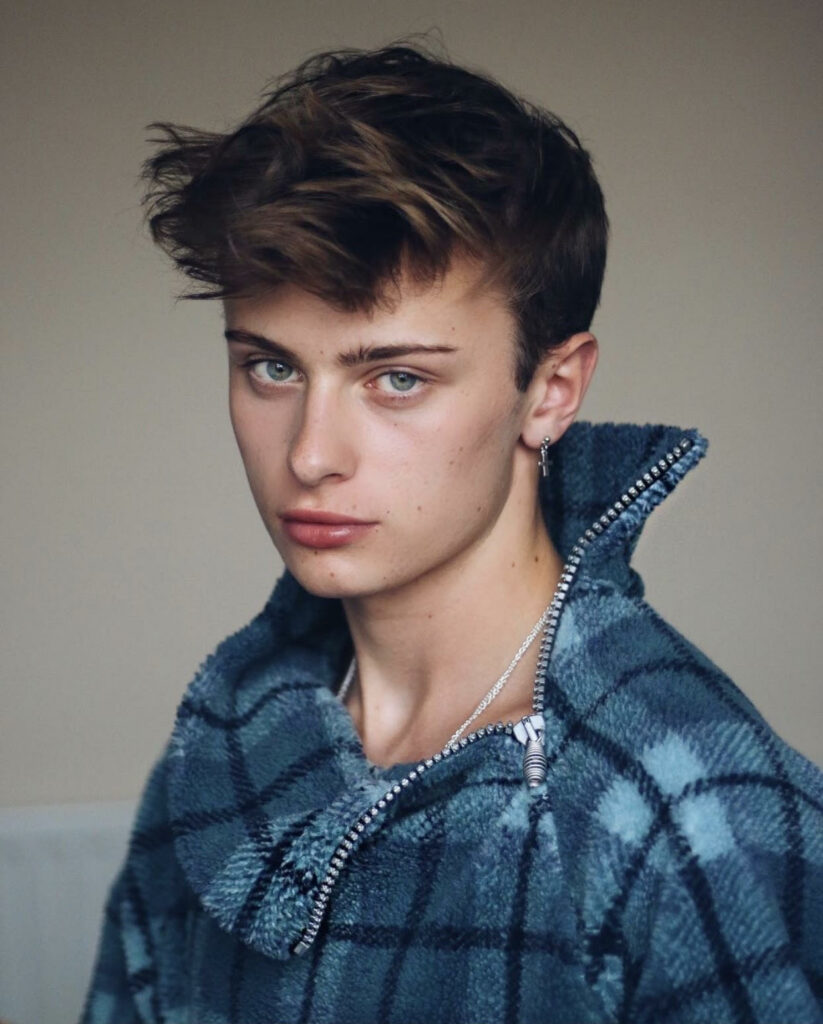 C.P.: You seem to be openly queer (or LGBTQ-friendly), is that an important aspect of your identity?
B.C.: I love showing off my queerness to the world and to my followers and I think it's a part of me which I am proud of, however there are other layers to me that not a lot of followers know about. I don't just want to be known as a gay boy or "twink", I am a human who is kind, caring, passionate and talented. It is upsetting to me that a lot of my followers don't want to see any other side to me then just GAY.

C.P.: What's the message you want to express to the ones that follow your work?
B.C.: I honestly want to show my followers that I am passionate about singing, acting and modeling and I want them to follow my journey from the bottom to the top and for them to see how hard I am trying to fulfill my dreams.

C.P.: What are your projects for the coming months? We noticed your musical work recently.
B.C.: I really want to focus on social media and getting my singing videos out there especially with YouTube as I can make a living off that platform if my channel gets successful. Also to work with photographers as I love being in front of the camera. And carry on auditioning for acting jobs my agent has put me forward for and then to book something!

C.P.: Which artists or creators had an influence on your work?
B.C.: As a child it was definitely Hannah Montana I was obsessed about her and she definitely is the reason I started singing, I would learn all her songs and perform it with my friend in front of my class at the end of every lesson. But right now I would say a few of my inspirations are Conan Gray, Troye Sivan, Timothée Chalamet and Kate Moss just to name a few.

C.P.: You apparently use make up for some of your shots, which is not that common among boys. Do you encounter some problems with that sometime, living in a big city like London?
B.C.: I actually don't really use a lot of makeup out and about. I think makeup is a great way to be creative and enhance beauty that's why I will use make up now and then for shoots I do. But for everyday I just use bb cream and a eyebrow pencil to make my eyebrow seem more fuller.
C.P.: Will you attend the London Pride next September? Is that something important to you?
B.C.: I was actually supposed to be attending Brighton pride this year but it has sadly been postponed. I attended London pride in 2018 and I absolutely loved my experience showing off my queerness. I will definitely be going next year and I can't wait!
Follow Ben Cameron on Instagram.